HOLISTIC
financial planning
Smart investing needs professional financial advice. Whether it's big or small, Lifestyle Wealth Planners can help professionally manage and grow your investments as well as make your business grow sustainably.
As an independent Financial Advisory House, Lifestyle Wealth Planners boast clientele from all walks of life and from all over the country. Proprietor, Ricky Naidu, maintains that the acquisition of wealth entails hard work and in order for it to grow it requires smart investing. As accredited Independent Financial Advisors we can help you preserve and grow your assets so that your money works for you throughout every stage of your life.
The company serves a client base of over 500 individuals and corporate companies, many of whom have entrusted Naidu from the very outset of his career. Naidu says his strength is his experience and his ability to read the money markets, despite the ever changing trends. His expertise is highly valued and he served as Financial Manager to a multimillion rand corporate company, in addition to being trustee of its Pension Fund.
You can rely on Lifestyle Wealth Planners for sound business advice. In addition to complete accreditation with all the major assurers on the market, we have reliably trained support staff who use the most updated Financial Planning and Administrative software.
Ricky maintains that while they entrust business to a broad spectrum of assurers and asset managers, Lifestyle Wealth Planners remain completely independent in the advice they dispense to their clients.
There are some questions that Google can't answer. But more importantly - there are some things that Google can't ask you! With the increasing automation around us, we need to choose to have people in our lives who build relationships of trust and can help us ask the right questions about our futures.
As a financial advisor - this is what I'm good at. It's not about what financial products you choose, or what investment vehicles you select; it's about why you make those choices, and knowing exactly what choices may serve you and your family best.
Let's ask those questions together.
Ricky Naidu obtained a Bachelor of Commerce (B.Comm) degree from the University of Durban - Westville in 1980. Lifestyle Wealth Planners (formerly NRN Investments) was formed in 1989. In 2008 Ricky obtained his Certificate in Financial Planning from the University of Orange Free State. It has been well over twenty five years that Ricky and his team have been professionals in the financial advisory and wealth creation industry.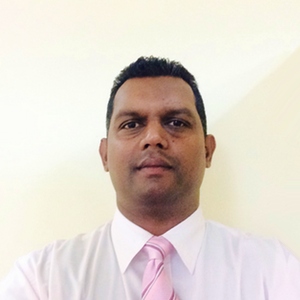 Vishan Moodley
Representative Under Supervision,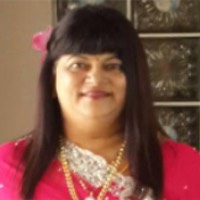 Padmini Naidu
Operations Manageress
"Behind every successful man is a woman of integrity and dynamics."
Meryl Naidoo
Paraplanner and Business Development
Corah Khuzwayo
Corporate Health Consultant
OUR PROCESS
explore | create | choose
EXPLORING YOU
Most financial plans begin and end with the products. Your plan needs to begin and end... with you.
CREATE CHOICES
Having asked the right questions about your life, we will research and create the financial choices that you can choose to best suit you.
CHOOSE
With a clear understanding of who you are, and want you want, you can make powerful and informed choices.
REVIEW AND ENHANCE
Your life will keep changing, and you should be able to change your choices too. We can review your plan and enhance it when needed by exploring, creating and choosing.
ALWAYS IN THE KNOW
Empowering you to create
the choices you need to make.
Our Corporate Social Responsibility
Lifestyle Wealth Planners is committed to contributing to community development programmes and is an active proponent of the 'social conscience'. To this end, Lifestyle Wealth Planners adopts a charity on an annual basis. In 2013 & 2014, the Merewent Cheshire Homes was adopted. In 2015, the Feedy Needy Scheme was adopted. In 2016, the South African branch of the Food for Life Programme was adopted where eight schools will be provided with meals for a period of three months.
RECOMMENDED BY
hear it from our clients
"We have been doing business with Ricky Naidu for the past 30 years. Our relationship started when my late dad used Ricky as a personal broker and because of the service he delivered, we have, over the next generation continued to support Ricky. He is now our personal broker as well as our broker for all our businesses.
Dealing with Ricky and his team have always been a pleasure. The service they offer is always efficient, accurate and advantageous to you as the client. His knowledge of the economy and the insurance sector is always up to date. He not only offers you a service, but he partners with you in your business endeavors.
We are proud to be associated with Ricky and his team and are proud to say that our relationship has evolved from that of a business relationship to one of friendship. Ricky goes the extra mile for his clients and is always willing to listen and advise you."
"The hallmark of any financial consultant is trustworthiness, reliability financial knowledge and expertise, approachability and above all one who serves in the best interest of the client. I have been utilizing his services since early 1990's and he epitomizes these very attributes which speak abundantly of his professional integrity"
I wish to proudly share with you my professional and personal experience with Lifestyle Wealth Planners, my wealth relationship partner since 1988.
Led personally by Mr Ricky Naidu, Lifestyle Wealth Planners has proactively attended to my every Financial and Insurance requirements, from the beginning of my professional career, to date. As my wealth partner, I was regularly consulted and engaged during times of change and transition in my life, and on each occasion I was comprehensively informed of the best and most competitive Risk Management Solutions. At all times, Mr Naidu and his Team have conducted themselves with great professionalism, objectivity, and in full compliance with prevailing legislation.
Even after my relocation to Gauteng in 2001, the relationship between Lifestyle Wealth Planners and my family remains close and personal, supported by regular visits to me by Mr Naidu. As such, I remain loyal to my wealth partner, who in my experience has demonstrated the highest levels of integrity and competence.
I have, over time, shared my pleasant experience with Lifestyle Wealth Planners to many of my peer group, and by this testimonial I can unconditionally re-iterate that my relationship with Mr Naidu and his team continues to develop and progress in maturity and professionalism, and that the Financial and Risk status of my family is safe and secure -- we continue to prosper under the guidance of these Professionals.
Financial Advice that is tailored
to you and your choices.
CONTACT US
to arrange a consultation simply fill out your details below